Academic Services is responsible for the management and maintenance of all content within the primary website at Northwestern State University (www.nsula.edu) and certain applications which serve the needs of the faculty and staff at NSU.  We strive to present a cohesive web presence for the university, and to that end we keep contact with NSU's faculty and staff primarily through our work request software (Kayako).
Our office partners with the various departments and units of NSU to help determine the best course of action for delivering their presence to the web, so that their content reaches their target audience with minimal confusion and maximum effect.
Contact us at academicservices@nsula.edu for general questions, or if you have a more specific need please submit a work request.
Need Your Website Updated?
Requests are processed on a first come/first serve basis.
Submit A Work Request
Frequently Asked Questions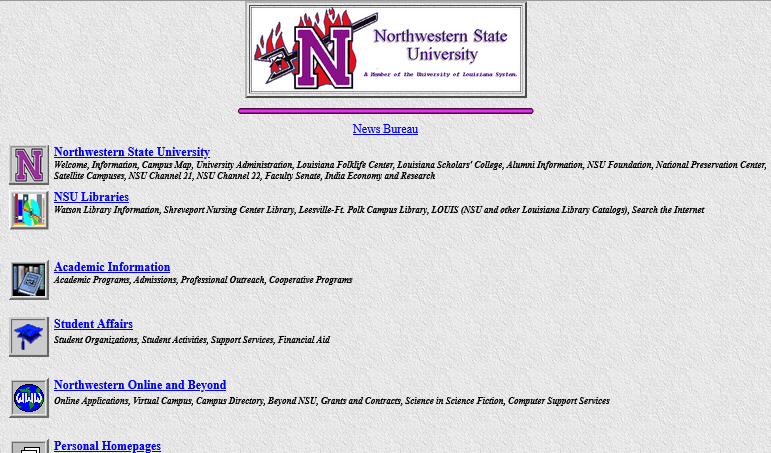 This was NSU's first appearance on the web as it was originally created and maintained by Phillip Gillis, circa 1995.