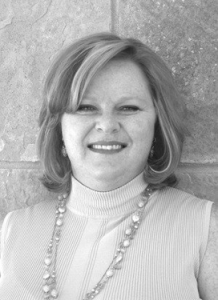 Regional Director
Ms. Cawthon has dedicated her career to helping entrepreneurs and small business owners grow and succeed, bringing to the network more than 20 plus years of management and financial consulting experience in the public and private sector.
Prior to joining the LSBDC, Cawthon served as a business consultant for the Mississippi Small Business Development Center in Tupelo, Mississippi, as well as owned and operated a management and financial consulting firm in Denver, Colorado for 15 years.
In addition to her entrepreneurial experience, Cawthon is a decorated veteran of the United States Air Force. She has been honored for her outstanding service and achievement by former Secretary of State Donald Rumsfield. Cawthon has also received numerous meritorious awards including an Air Force Good Conduct Medal, National Defense Medal, and America Campaign Medal.
Northwestern State University Vice President of Technology, Innovation and Economic Development Dr. Darlene Williams said Cawthon's leadership experience will help guide the LSBDC to future success. "Dana brings experience and expertise to this position that will be a great asset as we strive to provide exceptional service and high quality solutions for our partners while creating current and future opportunities for students."
As Regional Director, Cawthon leads the LSBDC Northwest & Central Region which is comprised of three service centers located in Natchitoches, Shreveport and Alexandria. These service centers support 14 parishes. Cawthon said she is eager to get to know the leaders in the area and is looking forward to building strategic partnerships to achieve a stronger economic region.
Cawthon earned an Executive Leadership MBA from the Daniels Business School, University of Denver and a BS in Accountancy from the University of Mississippi. She is a native of New Albany, MS and her son continues to reside in Denver, CO with wife and grandchildren.
Business Counselor
Amy Jones is a Business Consultant in the Alexandria office of the LSBDC. She will be servicing the Northwest Central Region covering 14 parishes; Avoyelles, Bienville, Bossier, Caddo, Claiborne, DeSoto, Grant, Natchitoches, Rapides, Red River, Sabine, Vernon, Webster, and Winn.
She has 15 plus years of banking experience as a Branch Manager, Business Lender and Mortgage Loan Originator. Amy also has 5 years of experience in the shipbuilding industry.
Amy is a graduate of Mississippi State University with a Bachelors of Business Administration and a double major in Banking/Finance and Real Estate/Mortgage Finance.
The LSBDC is funded in part through a Cooperative Agreement with the U.S. Small Business Administration, Louisiana Economic Development, and Northwestern State University. All opinions, conclusions, or recommendations expressed are those of the author(s) and do not necessarily reflect the views of the SBA. All SBA programs are extended to the public on a nondiscriminatory basis.
Reasonable accommodations for persons with disabilities and limited English proficiency (LEP) will be made if requested at least two weeks in advance. Residents located in the following parishes should contact the main office at (318) 357-5611 to schedule an appointment with the nearest business consultant: Avoyelles, Bienville, Bossier, Caddo, Claiborne, DeSoto, Grant, Natchitoches, Rapides, Red River, Sabine, Vernon, Webster and Winn parishes.
Did you know?
Every Business Day…
One new business opens in Louisiana by an SBDC client. SBDC clients in Louisiana increase their sales by $323,584. SBDC clients in Louisiana obtain $342,860 in capital. Five new jobs are created on average every business  day by SBDC clients in Louisiana.
LSBDC Organizational Chart