Welcome to Region 2 of the Louisiana Regional Folklife Program
Creole Language for Creole People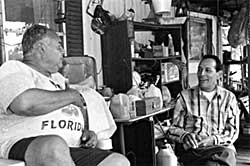 In partnership with the Creole Heritage Center at NSU, the Lafayette Natural History Museum and Planetarium, and Creole speakers throughout Louisiana, LRFP is working on a project to address French language change and loss in Louisiana Creole communities. This project, Creole Language for Creole People, will look at ways to identify and document speech communities, regional dialects, formal and informal language use, and other aspects of Creole language and to make that information accessible to community members and to the public.

Example from the Basketry Database
An ongoing project is the creation of the Southeastern Indian Basketry database which includes baskets housed in Williamson Museum, NSU, and in private collections. LRFP received funding from the Cane River National Heritage Area in 2007-2008 to make this database accessible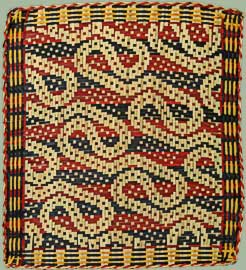 online.

Congratulations to John Paul Darden and Scarlett Darden, 2007 Governor's Arts Award recipients as Folk Artists of the year.
Artist:

John Paul Darden, Chitimacha

Design:

alligator entrails design

produced 2005
Alligator entrails is an ancient design with roots in the Mississippian Era, ca. 1000-1500 AD. An ongoing LRFP-2 project is the creation of a database of Southeastern Indian basketry from Williamson Museum and private collections.

Grants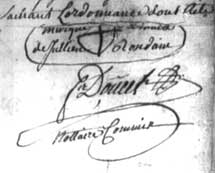 LRFP-2 received two grants from the Cane River National Heritage Area in 2007-2008. One grant will fund the online Southeastern Indians basketry database. The second grant will identify and document descendants of the first French settlers in the Red River valley and explore French identify and culture in northwestern Louisiana.