The Registrar ensures the integrity, accuracy, and security of all academic records of current and former students; facilitate effective student registration and enrollment; builds secure student data files and sets policy and procedure for their responsible use; maintains up-to-date course schedules, catalogs, final examination schedules; manages efficient use of classrooms; and supervises and maintains the Banner and degree audit systems.
The Registrar supervises the processes for the articulation of transfer credits, graduation and certification of baccalaureate and associate degrees, enrollment and degree verification, production of official transcripts, diplomas, and commencement ceremonies. The Registrar counsels and advises students, faculty, and staff on academic matters; and interprets and enforces policies and regulations of the University, Boards of Regents and Supervisors, and FERPA.
Need to Register for Classes?
Registering for classes has never been easier. Logon to myNSU and click the Registration link found on the QuickLinks Menu.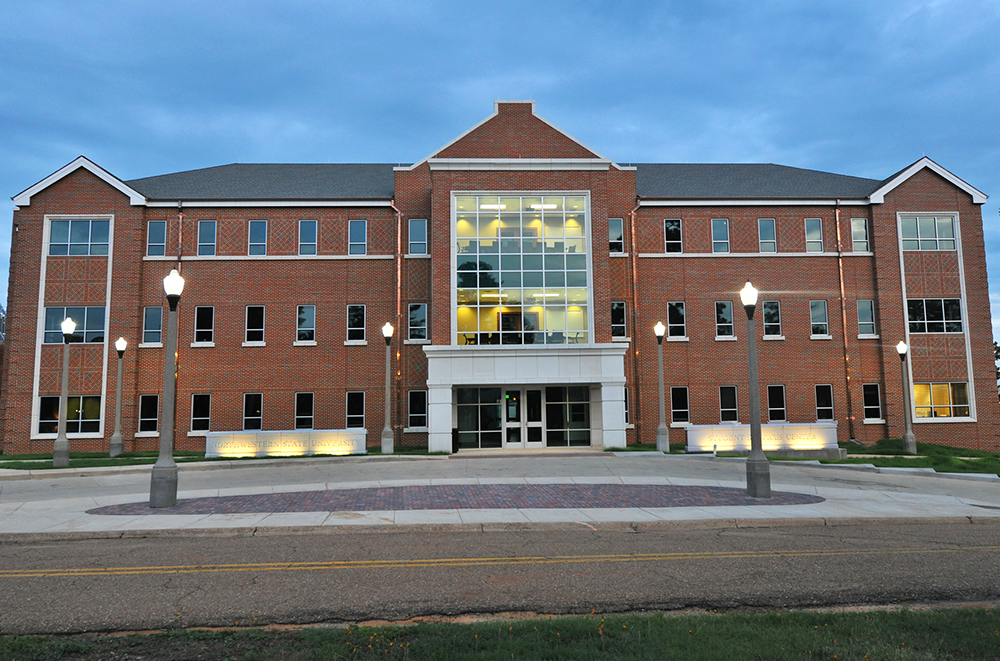 Office of the Registrar
306 Sam Sibley Drive
Student Services Center, Suite 308
Natchitoches, LA 71497
Phone: 318.357.6171
Toll-Free: 800.807.8849
FAX: 318.357.5823
registrar@nsula.edu
Barbara Prescott
University Registrar

Academic Services and Veterans Affairs

Kammese Shelton
Director of Academic Services

Marisa Kelly
University Records Analyst Coordinator

Gwendolyn Tucker-Meshell
University Records Analyst Coordinator

Student Academic Services and Transcript Evaluations

Charlotte Grayson
Assistant to the Registrar for Student Academic Services

Kayla Dunagan
University Records Analyst Coordinator

Brandi McManus
University Records Analyst Coordinator

Le'Kisha Morris
University Records Analyst Coordinator 

Records and Transcript Production

Yvette Williams
Associate Registrar for Records

Jana Armour
University Records Analyst Coordinator

Kristie Hilton
University Records Analyst Coordinator

Tamila Reliford
University Records Analyst Coordinator

Registration & Graduation

Brenda F. Milner
Assistant Registrar for Registration and Graduation

Taquita Bell
Technology Solutions Specialist

Daphne Delphin
University Records Analyst Coordinator

Shadana Reliford-Palmer
University Records Analyst Coordinator