Specific safety measures, in compliance with recommendations from the Center for Disease Control, have been implemented across all NSU campuses to ensure that we continue to do everything that we can to decrease the spread of COVID-19. For detailed information, please visit – https://www.nsula.edu/return-to-campus/.
To ensure the safety and well-being of our faculty, staff, students, and visitors, the following requirements have been implemented for visitors to the University Registrar's Office:
Visitors must wear a mask that covers the nose and mouth
Visitors must maintain social distancing by following signage for seating/standing
Only two (2) visitors will be allowed in the University Registrar's Office at a time
Visitors will be seen at the department front desk only
Visitors are reminded to have photo identification (Student ID Card or Driver's License) when requesting services.
As always, our goal remains to provide timely and efficient services.  Your patience and understanding are encouraged and deeply appreciated.
The Registrar ensures the integrity, accuracy, and security of all academic records of current and former students; facilitate effective student registration and enrollment; builds secure student data files and sets policy and procedure for their responsible use; maintains up-to-date course schedules, catalogs, final examination schedules; manages efficient use of classrooms; and supervises and maintains the Banner and degree audit systems.
The Registrar supervises the processes for the articulation of transfer credits, graduation and certification of baccalaureate and associate degrees, enrollment and degree verification, production of official transcripts, diplomas, and commencement ceremonies. The Registrar counsels and advises students, faculty, and staff on academic matters; and interprets and enforces policies and regulations of the University, Boards of Regents and Supervisors, and FERPA.
Need to Register for Classes?
Registering for classes has never been easier. Logon to myNSU and click the Registration link found on the QuickLinks Menu.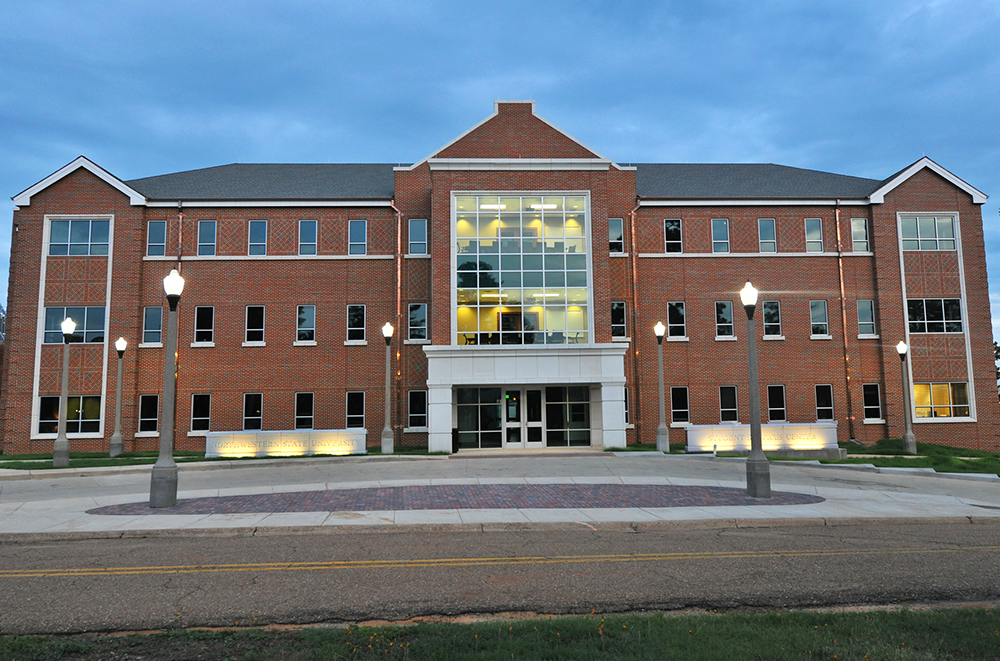 Office of the University Registrar
306 Sam Sibley Drive
Student Services Center, Suite 308
Natchitoches, LA 71497
Phone: 318.357.6171
Toll-Free: 800.807.8849
FAX: 318.357.5823
registrar@nsula.edu
Academic Services and Veterans Affairs
Student Academic Services and Transcript Evaluations
Records and Transcript Production
Registration & Graduation