The Student Accounting & Cashiering Office is the central billing and collection point for Northwestern State University, and is responsible for managing the university billing, collecting, and cashiering functions.
Enhancements to Assist Students in Payments to the University:
We recognize that you may be experiencing financial hardships. To assist you in paying spring semester outstanding balances, we have made the following changes:
We have suspended installment plan and late payment charges for the remainder of the Spring semester.
We have suspended financial holds until July 15th to keep registration open to those with a spring balance.
We will allow students additional time to pay outstanding spring balances.  New Billing dates are scheduled for May 1st, June 3rd, June 24th, and July 15th.
Please direct any questions, email studentaccounting@nsula.edu
In response to the COVID-19 Pandemic, most NSU employees are working remotely. We remain committed to serving our students, parents, faculty, staff and vendors.
While we cannot accept payments at the Cashier's window, we are still accepting payments online through your myNSU account, and you may still mail payments as you did before.
If you have any questions, we have representatives available to answer inquiries as quickly as possible. While we will be monitoring phone calls, the best way to reach us is through email at studentaccounting@nsula.edu.
We apologize for any inconvenience this causes and appreciate your patience and understanding during these unprecedented times.
Payment Options
Northwestern State University offers several options and methods of payments:
On-line: Online payments can be made with 24/7 available access. Students may login to myNSU and make an online payment by clicking pay my bill. The online system accepts E-check, Visa, Mastercard, Discover and American Express.
Students may also provide their parents with a parent pin:
Log into myNSU and click pay my bill
Click pay my bill online now, and in the parent pin section click – Add New, and complete the form.
Parents will be sent an email with login information and password, allowing them to log into CASHNet and make online payments on the students behalf.
Foreign Payments: Flywire is a website that allows students to use foreign credit cards, sites like Paypal, and bank wires and transfers to make payments to Northwestern State University. It is a safe site that is available 24/7, with a help desk that assists customers in many different languages. Once the student makes a payment, it notifies NSU and the payment can be posted to the student's account. To make an international payment please visit https://www.flywire.com/pay/nsula/.
Mail: Check, money order and credit card payment authorizations (Visa, Mastercard, American Express and Discover) can be mailed to Northwestern State University, NSU Box 5669, Natchitoches LA 71497. Please, no cash payments! Please include the remittance stub from your bill statement and/or include your name and campus wide identification number with your payment to ensure timely posting of your payment.
In-Person: Check, money order, credit/debit card (Visa, Mastercard, American Express and Discover) and cash payments can be made in person at the Cashier's Window located on the 3rd floor of the Jimmy D. Long Student Services Building. The Cashier's Window hours of operation are Monday-Thursday, 8:00 am to 4:30 pm, and Friday from 8:00 am to 12:00 pm.
Important: The University does not accept credit card payments over the telephone. All credit card payments must be made online, in person or mailed with a signed authorization using the bill statement remittance stub or the credit card authorization form.
Frequently Asked Questions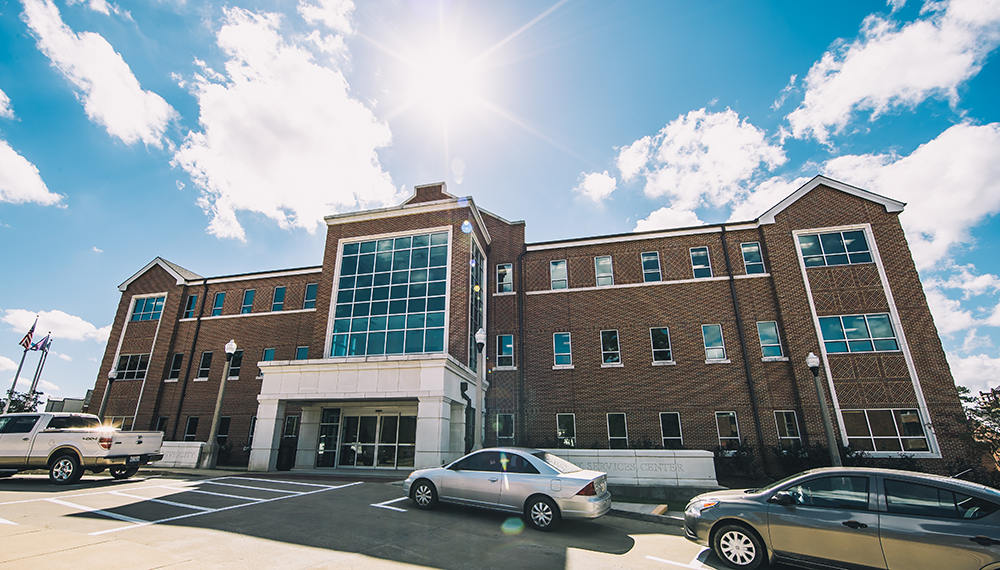 Direct Deposit
Student Bill Statement
Perkins Loan Repayment
Installment Plans
1098-T
Tuition & Fees
Northwestern State University – Tuition and Fees Schedule
Registered students are assessed tuition and fees based on a variety of factors. The following criteria are used to determine the amount of tuition and fees a Northwestern State University student is assessed each semester:
Level (Undergraduate or Graduate)
Campus (The campus where the majority of your classes are held?)
Credit hours enrolled
Spring 2020 Tuition and Fee Schedules
Summer 2020 Tuition and Fee Schedules
Contact Us
Northwestern State University Student Accounting & Cashiering Office is located on the 3rd Floor of the Jimmy Long Student Services Building.
Office Hours:

Student Accounting and Cashiering hours:
Monday – Thursday 8:00-4:30  *Closed between 12:00 and 1:00
Friday 8:00-12:00

NSU Departmental Cashiering hours:
Monday – Thursday 8:00-3:00  *Closed between 12:00 and 1:00
Friday 8:00-11:00

NSU Departmental Cashiering hours:
Monday – Thursday 8:00-2:30 *Closed between 12:00 and 1:00
Friday 8:00-10:30

Mailing Address:

NSU Box 5669
Natchitoches LA 71497

Email: studentaccounting@nsula.edu
Phone: 318-357-5447
FAX: 318-357-5936