The Academic Success Center provides peer support, learning resources, and academic guidance to all students by building one-on-one relationships between students and tutors thereby ensuring students are academically prepared to earn a college degree. The Center's environment encourages good study habits and learning across all disciplines, especially the humanities and STEM subjects.
Location: Watson Memorial Library, Room 108
Here we offer both scheduled and drop in tutoring sessions with any of our excellent student tutors.
Summer 2018 Hours:

Monday through Thursday: 8AM to 5PM
Friday: 8AM to 12PM
*During the summer, we will not offer drop-in tutoring. All tutoring will be by appointment only.*
Please note that if Watson Library is closed that the Academic Success Center observes these closures.
To schedule a face to face or online appointment, click here.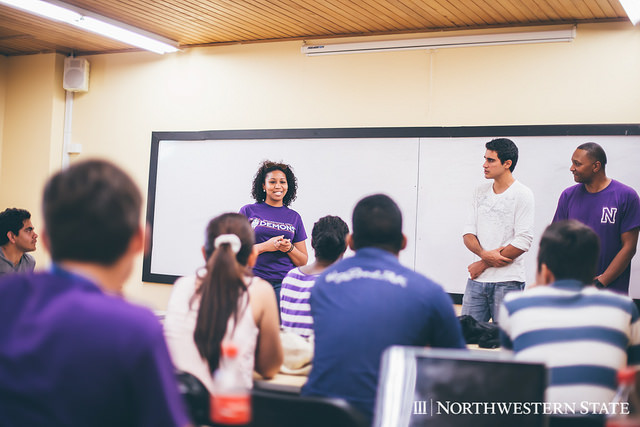 Contact Us