Our goal is to help all NSU students reach their full academic potential. All students are welcome to participate in our free academic tutoring both face to face and online. Students are provided with both one-on-one and group tutoring for most University courses.
Location: Watson Memorial Library, Room 108*
Here we offer both scheduled and drop in tutoring sessions with any of our excellent student tutors.
Fall 2017 Hours:
Monday through Thursday: 8AM to 8PM
Friday: 8AM to 1PM
Sunday: 4PM to 6PM
Please note that if Watson Library is closed that the Academic Success Center observes these closures.
To schedule a face to face or online appointment, click here.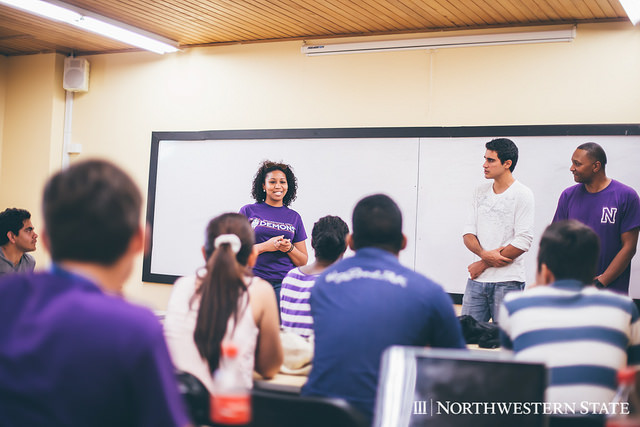 Contact Us