The Academic Success Center provides peer support, learning resources, and academic guidance to all students by building one-on-one relationships between students and tutors thereby ensuring students are academically prepared to earn a college degree. The Center's environment encourages good study habits and learning across all disciplines, especially the humanities and STEM subjects.
Location: Watson Memorial Library, Room 108
Here we offer both scheduled and drop in tutoring sessions with any of our excellent student tutors.
Fall 2021 Hours
Monday-Thursday – 8:00 am to 5:00 pm
Friday – 8:00 am to 2 pm
After-hour appointments may be made with tutors based on their availability
Tutoring is available online during and after regular operating hours by appointment
Please note that if Watson Library is closed that the Academic Success Center observes these closures.
To schedule a face to face or online appointment, click here.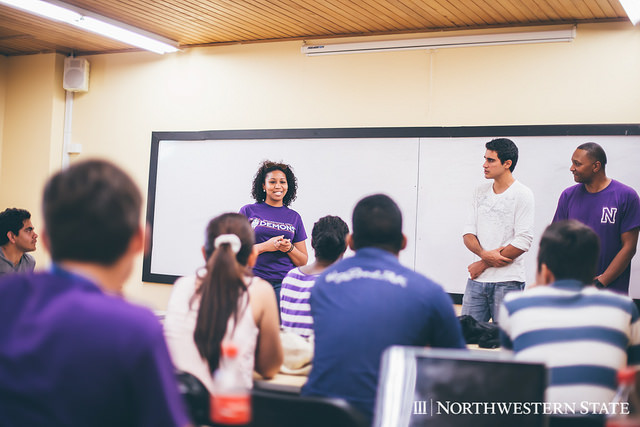 Contact Us
Academic Success Center
Watson Library, Room 108
Natchitoches, LA 71497
Phone: 318-357-6615 or 318 357-4291
Email: academicsuccess@nsula.edu
Foreign Language Resource Center