TRIO Student Support Services (TRIO SSS) is funded by the U.S. Department of Education and is a selective-admissions TRIO program dedicated to bridging the connection between high school and college. TRIO SSS is part of the Division for the Student Experience, and reports to the Director of Student Affairs.
TRIO SSS at NSU provides 360 low income, first-generation college and/or students with disabilities with intensive services and other assistance systems designed to maximize students' chance at success in college.  TRIO SSS services include but are not limited to: academic and career advising, peer tutoring, a resource library, and many other unique services used to help students in our program progress and successfully graduate from Northwestern State University within 4 to 6 years.
Only students admitted and enrolled at one of the Northwestern State University campuses may be admitted to our program.  They must meet eligibility criteria based off of one or more of the following: Low Income, First-Generation, or Disability.
If you are interested in becoming a member of this winning team, call or email us at 318 357 5901 or triosss@nsula.edu. Success is only a phone or email call away.
TRIO SSS Mission Statement:
TRIO Student Support Services supports students who are first-generation, modest to low income, and students with disabilities who show potential to meet the challenges of higher education by strengthening and developing their academic and self-management skills.  The program's goal is to graduate participants with a baccalaureate degree within four to six years.  TRIO Student Support Services provides resources to enhance students' academic success, financial literacy, and personal and social skills.
TRIO SSS Vision Statement

TRIO SSS, creating graduates that are transformative individuals, passionate citizens, and innovative global leaders.
How to Join TRiO Student Support Services
About half of Northwestern State's student population qualify for TRiO Student Support Services; Students are selected to join Student Support Services after completing the intake process. Students must meet at least one, and preferably two of the following requirements for entry:
First generation, meaning neither parent graduated with a bachelor's degree from college;
Low Income, typically a student who receives a Pell grant; or
Disabled, referring to a physical, learning, or mental disability.
Applications for the TRiO Student Support Services program are available throughout the year on the Natchitoches campus in 24B Kyser Hall and on the Shreveport campus in the Nursing Education Building, Room LC 133 with Mr. Bill Livigni. The application is also available for downloading below. If you have questions, you may call (318) 357-5901 for the Natchitoches campus and (318) 677-3063 for the Shreveport campus.  For more information regarding the College of Nursing and School of Allied Health, please visit https://nursing.nsula.edu/about-the-college-of-nursing-and-allied-health/.
The Peer Mentoring Program is designed to assist incoming SSS students with their adjustment to college, time management, and computer literacy skills. The peer Mentors also form an important link between students and NSU, helping students utilize the many resources available from other campus programs.
If you are interested in becoming a peer mentor, please contact Mrs. LaRonda Johnson at 318-357-5675 or by email at johnsonl@nsula.edu.
Services Offered
Tutoring
Mentoring
Wellness Support Programs
Academic Counseling/Advising
Career Counseling
Assistance with Graduate School Admissions
FASFA Application Assistance
Resource Library
Financial Aid Appeals
Retroactive Cancellation/Resignation forms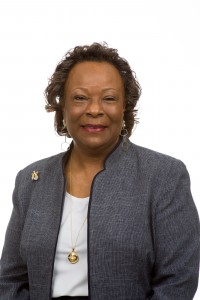 Frances Welch
Director of Student Support Services
welchf@nsula.edu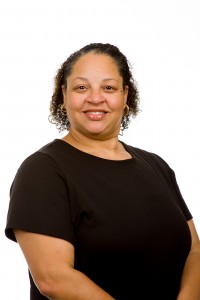 Jamie Flanagan
Assistant Director
flanagan@nsula.edu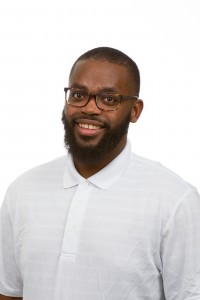 LaMario Fortson
Advisor/Instructor
fortsonl@nsula.edu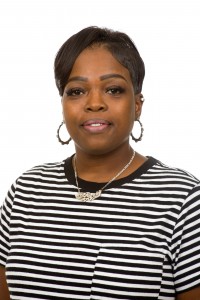 LaRonda Johnson
Advisor/Instructor
johnsonl@nsula.edu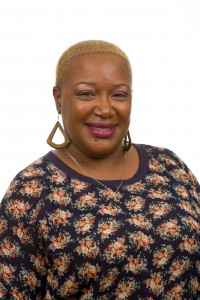 LaTonia Mims
Administrative Coordinator III
mimsl@nsula.edu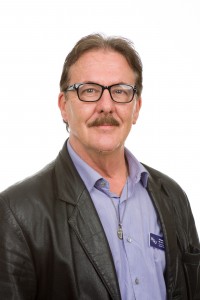 William "Bill" Livigni
CONSAH Counselor/Instructor
livigniw@nsula.edu

Student Support Services offers tutoring in all core classes and most upper level courses. TRiO Student Support Services offers both virtual as well as socially distanced in-person tutoring Monday – Thursday 8:00 a.m. – 5:00 p.m. and Fridays 8:00 a.m. – 12:00 p.m. To schedule an appointment please visit the computer lab in room 243 B of Kyser Hall, email our main email at triosss@nsula.edu or call 318-357-5901.
Trio / SSS Events

CHAT & CHOW
Iberville Dining Hall
Thursday, August 18th
11:00am-1:30pm
TRIO SSS Welcome Back Social
President's Room of the Student Union
Tuesday, August 23rd
3:00pm-5:00pm
TRIO SSS New Member Social
Student Union Ballroom
Tuesday, August 30th
5:30pm-7:00pm
Helping Hands  Meeting
President's Room of the Student Union
every Wednesday @ 5:00pm
TRIOFit Recruitment Days
WRAC
Tuesday, Wednesday, & Thursday, September 6th-8th
4:00pm-5:00pm
Financial Literacy Workshop
President's Room-Student Union
Tuesday, September 13th
2:00pm
CHAT & CHOW
VIC's Diner
Tuesday, September 20th
11:00am-1:00pm
Old School Games-Demon Days Event
7 Oaks Stage
Wednesday, September 21st
5:00pm-7:00pm
Time Management/Study Skills Workshop
TRIO SSS Computer Lab
Thursday, September 22nd
5:00pm-6:00pm
Helping Hands  Meeting
President's Room-Student Union
Every Wednesday @5:00pm
Helping Hands Presents Family Feud Game Night
President's Room-Student Union
Wednesday, September 14th
6:00pm
Helping Hands Karaoke Night
President's Room-Student Union
Wednesday, September 28th
6:00pm
Student Support Services
Room 243 B of Kyser Hall
Natchitoches, Louisiana 71497
Phone: (318) 357-5901
FAX: (318) 357-6293.