The Northwestern State University CENLA Campus Center serves the central Louisiana area with select degree programs through the Learning Center for Rapides Parish (LCRP). The LCRP is a consortium of postsecondary institutions partnering to expand educational offerings in the area. The academic facility is located within the England Industrial Airpark & Community in Alexandria and easily accessible to major highways connecting the various parishes of central Louisiana.
Business Administration
Criminal Justice
Nursing – BSN
RN to BSN Completion Program
Radiologic Sciences
Social Work
General Studies

Nursing (Education Administration, Practitioner, and Clinical Specialist)
Education (Educational Leadership and Counseling)

Pre-Law and Paralegal Studies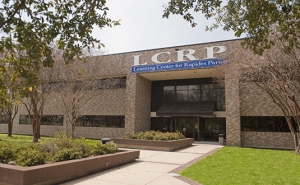 Executive Director
Faculty and Staff
Organizational Chart
Fall 2015 Schedule
B-term Courses
Proctor Request Form
Child and Family Network
Child Care/Provider Training
Referral
Consultation & Parenting Programs
Contact: Leslie Sinclair – (318)484-2184 Ext. 117
Small Business Development Center
Counseling and Individual Assistance
Contact: (318)-484-2123
Website: https://www.nsula.edu/sbdc/

Northwestern State University – CENLA
1410 Neel Kearby Blvd.
Alexandria, LA 71303
Phone: 318-484-2184 Ext. 109