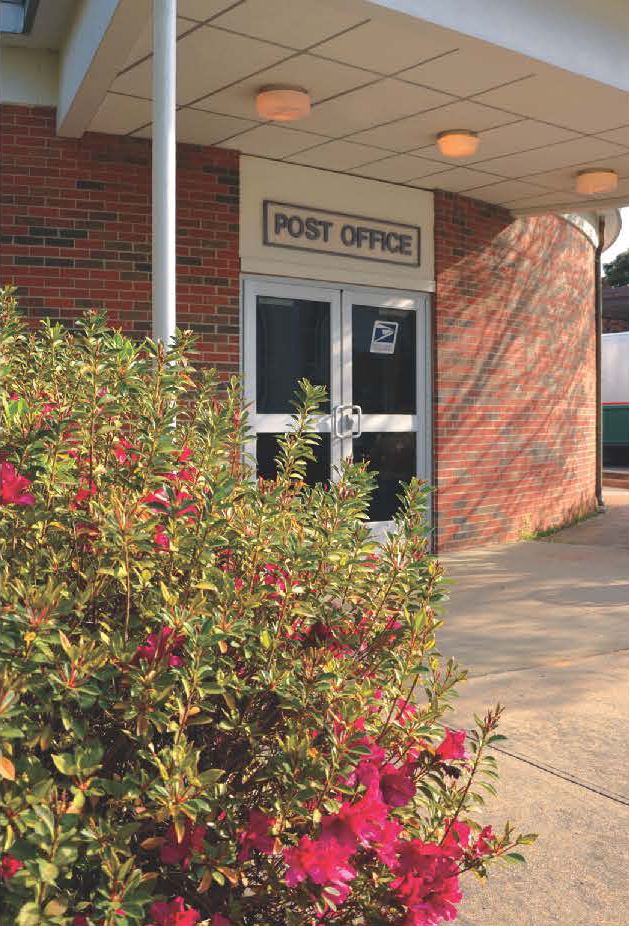 The Northwestern State University Post Office is located adjacent to Kyser Hall and the Sylvan Friedman Student Union.
Windows Hours of Operation:
7:15 AM to 5:30PM, Monday through Thursday
7:15 a.m. to 12:00 noon Friday
Lobby Hours of Operation:
The lobby is open 24 hours a day.
Phone: (318) 357-5696
Email: postoffice@nsula.edu
Box Rental Fees:
Fall Semester Box Rental: $23.00
Spring Semester Box Rental: $23.00
Summer Semester Box Rental: $12.00
Services and Products Offered:
Stamps
Money Orders
Stamped Envelopes
Express Mail
Find Your package:
https://tools.usps.com/go/TrackConfirmAction_input
https://www.ups.com/WebTracking/track?loc=en_us
https://www.fedex.com/apps/fedextrack/
This message is only visible to admins:
Problem displaying Facebook posts. Backup cache in use.
Error:
(#10) To use "Page Public Content Access", your use of this endpoint must be reviewed and approved by Facebook.
Solution:
See here
for how to solve this error.
The NSU Post Office will be closed Monday, September 7th, in observance of Labor Day. We will reopen Tuesday, September 8th at 7:00 am. We look forward to seeing everyone back at that time! ... See MoreSee Less
The NSU Post Office will be open Monday, August 31st from 8:00 AM till 2:00 PM for package pickup. As always, the lobby doors are open 24/7 for you to access your letters or items small enough to fit into your mailbox. Please keep checking back to see our hours for the remainder of the week. Thank you and please contact us at postoffice@nsula.edu with any questions. ... See MoreSee Less
Due to the possibility of severe weather from Hurricane Laura, The NSU Post Office will close tomorrow, August 26th, at 12:00 pm. The lobby will remain open after hours for you to check your mailbox. ... See MoreSee Less
NSU Postal Services would like to wish Phyllis Horton a Happy Birthday and thank her for her 20 years of service to NSU! Happy birthday Phyllis! ... See MoreSee Less
Happy birthday Phyllis!!!! Have a great day.
Thanks so much for the birthday wishes !!
The NSU Post Office will be open this Saturday, August 15th, from 9:00 am-12:000 pm.

As always, please contact us at postoffice@nsula.edu with any questions.

Have a great day! ... See MoreSee Less
As we begin arriving back on campus here's a few things to keep in mind in regards to getting your mail and packages while here at NSU.

1. Student mailbox assignments for the 20-21 academic year are now available. Please email us at postoffice@nsula.edu (please do so from your NSU email account) and we will send you your assignment and combination. We will also include our new flyer that reflects new policies and procedures that have been put in place for this year due to covid. You may also stop by the NSU Post Office when you arrive on campus to find out that information. Also, please remember that if you had a mailbox with us in the Spring of 2020 you must confirm your assignment before having any items sent to that mailbox. Although we do try to assign you the same mailbox is is not always possible.

2. All mail and packages must be addressed to your NSU Box number and your name. If any items arrive improperly addressed those items are subject to delay, being returned to sender or disposed of as dictated by the carrier's policy. In other words, if someone else is ordering something from Amazon for you the item the item must arrive in your name not their's.

3. If you have moved off campus and would like a mailbox with the NSU Post Office that can be easily arranged. It is $23.00 for the semester. Just stop by or email us at postoffice@nsula.edu and we can help you out with that.

Thank you and please contact us at postoffice@nsula.edu with any questions. ... See MoreSee Less
As we approach the beginning the Fall semester we would like to provide you with a few updates.

1. Starting Monday, August 3rd, we will resume our normal semester hours. Those hours are Monday-Thursday
7:00 am-5:30 pm & Fridays 7:00 am-12:00 pm. Of course the lobby is open 24/7 so you can always check your mailbox for letter mail.

2. Student mailbox assignments for the 20-21 academic year are now available. Please email us at postoffice@nsula.edu (please do so from your NSU email account) and we will send you your assignment and combination. We will also include our new flyer that reflects new policies and procedures that have been put in place for this year due to covid. You may also stop by the NSU Post Office when you arrive on campus to find out that information. Also, please remember that if you had a mailbox with us in the Spring of 2020 you must confirm your assignment before having any items sent to that mailbox. Although we do try to assign you the same mailbox is is not always possible.

3. Perhaps the biggest change for this year will be in how you will pick up a package. In order to maintain as contactless environment as possible we will no longer put slips in your mailbox if you have a package. Any time you receive an item that is too large to fit in your mailbox we will send you an email to your NSU email. Please come to the backdoor (facing Kyser Hall) with your NSU ID and we will give you your package there.

Please always free to contact us at postoffice@nsula.edu if you have any questions.

Thank you and we look forward to seeing everyone soon! ... See MoreSee Less
On Friday July 3rd the State of Louisiana will be recognizing The July 4th Holiday and The NSU Post Office will be closed. We will reopen Monday, July 6th at 7:00 am. Stay safe and have a great three day weekend! ... See MoreSee Less
Tomorrow is June 25th and it will be officially half way to Christmas! Stop by The NSU Post Office to listen to some Christmas music and buy some 2019 Christmas stamps we still have in stock! No candy canes this year due to COVID (sorry!). We are still observing our Summer hours which are 7:00 am - 5:00 pm Monday-Thursday and 7:00 am -12:00 pm on Fridays. Thanks and have a great Summer! ... See MoreSee Less
News from The NSU Post Office:

1. This coming Monday, May 25th, we will be closed in observance of Memorial Day. We will reopen on May 26th at 7:00 am.

2. We are now open for our regular Summer hours: Monday-Thursday 7:00 am-5:00 pm and on Fridays 7:00 am- 12:00 pm.

3. At this time we are not delivering mail to departments. Please feel free to come by any time to pick up and drop off your mail. We do anticipate, at least for the next few weeks, the mail will be arriving to NSU later than normal. We recommend waiting till at least 9:00 am (especially on Mondays) before checking on your incoming mail.

Thank you and as always please feel free to contact us at postoffice@nsula.edu or give us a call at 318-357-5696 if you have any questions. ... See MoreSee Less