Welcome to Banner 9 at NSU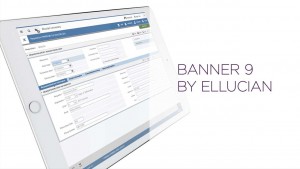 NSU is in the process of completing the upgrade to Ellucian Banner 9. ITS is committed to providing faculty and staff with the best support possible during this transition. Below you will find resources designed to introduce you to the updated interface. For navigation questions or general assistance please give us a call at 318.357.5594 or submit a request at
support.nsula.edu
.
Information Technology Services has been working for the past year planning, implementing, and upgrading our infrastructure in support of the latest iteration of Banner – Version 9. Many users from around the campus have assisted with the testing process and we are excited to say, the overall reaction has been very positive. As part of Ellucian's requirement to move all customers to version 9 for the start of 2019, we are completing the final steps to provide our remaining users with access to the new system.
So, what's changing? Instead of "Banner INB" the core components will now be referred to as "Banner Admin Pages". The user interface has received a much-needed upgrade featuring a clean, web-based look and feel providing a friendlier user experience. In fact, almost all the changes between version 8 and 9 are related to look-and-feel. The underlying database and associated processes have remained the same.
In addition to interface enhancements, you can now use any modern browser to access the system. This includes Microsoft Edge, Firefox, Chrome, and Safari. It can also be accessed from tablet devices such as iPads. Another welcomed feature will be the integration with our single-signon system. This means you will no longer have a separate username and password for accessing Banner.
Self Service Banner (SSB) also known as NSU Connect will not be changing at this time. There are also no changes to Degree Works or myNSU.
Resources: Please see the links below for additional references and materials that will assist you with the transition to Banner 9.
Video: Getting Started with Banner 9 – Navigating the Interface
How-to-Guide: Banner Transformed – Getting Started with your Administrative Application
Presentation: Navigating Banner 9
Quick Reference: Banner 8 vs Banner 9 Shortcut Keys (List)
Quick Reference: Banner 8 vs Banner 9 Shortcut Keys (Visual)