The Computer Information Systems area is excited to be able to offer incoming and current students the opportunity to receive credit for existing certifications.  A student will be awarded a grade of "CR" in certain classes if they can provide a copy of the certification being used by the school of Business or a past version of the certification being used by the School of Business with required continuing education credits to keep the certification valid. The student will provide these certificates to the Coordinator of Computer Information Systems who will be responsible for maintaining those copies as well as letting the Registrar's Office know of the credit to be awarded. The classes and their associated certifications are as follows:
BUAD1800 – Microsoft Office Specialist in Word
CIS 1060 – IC3 Living Online
CIS 2000 – Microsoft Office Specialist in Excel
CIS 2050 – CompTIA A+
CIS 3400 – CompTIA Net+
CIS 3700 – CompTIA Server+
CIS 3800 – Microsoft Exam 70-740 (part of the MCSE series)
CIS 3980 – CompTIA Security+ or CISSP (Certified Information Systems Security Professional)
CIS 4080 – Essentials of Cloud, Cloud+, or any AWS Certification
CIS 4220 – Cisco CCENT or Cisco CCNA
CIS 4230 – Cisco CCNA
NOTE: While a student may be awarded credit for the above classes, he or she must still complete at least 50% of his or her School of Business classes at Northwestern State University. If awarded "CR" for these classes, they will not count towards that 50%.
To contact the Coordinator of Computer Information Systems, please e-mail penrodc@nsula.edu, call 318-357-5033, or visit Russell Hall 114E.
For information on testing for certifications, please visit Current CIS Students, and click on the "Certification Testing" tab.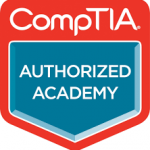 As a CompTIA academy, we have courses designed with certification in mind. Students are able to gain hands-on knowledge and prepare to take industry trusted certifications such as A+, Network+, Security+, and Server+. For classes where the certification is not provided, students are able to purchase from the academic portal at a deeply discounted rate, and a testing center is present on campus for students to attempt the certification exams.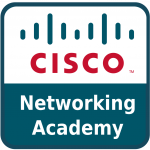 As a Cisco Network academy, we offer courses directly aimed at the Cisco CCNA certification. Students take courses in networking and hardware aimed at passing this industry standard. A lab is provided that allows students hands on experience with routers and switches, as well as software for online students in a virtual lab. A testing center on campus can administer the CCNA exam.