Child Welfare Stipend Application
Student Resources
Student Organizations
Welcome to Northwestern State University Social Work Department. Our social work program, which has been in existence since 1970, assists students in developing the knowledge, skills, competencies, and values to effectively help people confront and resolve personal problems and public issues. The Bachelor of Social Work degree (BSW) prepares graduates for immediate entry into direct social work and human services positions. Additionally, our degree allows graduates going on to Masters-level (MSW) social work programs, in many cases, to pass over approximately one-half of the MSW courses. We are fully accredited by the Council on Social Work Education (CSWE).
Social workers can be found in all of the following fields of practice:
Aging
Income Maintenance
Alcohol & Substance Abuse
Medical and Health Care
Child Welfare
Mental Health and Illness
Community/Neighborhood Work

Occupational/Industrial Work
Corrections/Criminal Justice
Schools
Disabilities (Physical and Mental)
Social Policy
Family Services
Youth Services
Some social workers spend their entire career in one field of practice, while others move from one practice area to another over the course of their career. Our program provides a generalist foundation that is transferable among the different fields of practice, populations, and problem areas, so don't worry if you are not sure of which area of social work you want to enter.
You will find the social work faculty to be friendly and interested in you. They stand ready to engage you in the classroom, advise you academically, help you to think through your career choices, consider further social work education, and even chat with you about their own experiences. I encourage you to get to know the social work faculty members to learn more about opportunities in social work. Their contact information can be found elsewhere on these web pages.
You will have opportunity to develop your interests in this profession outside the classroom, as well as through standard course work. The social work club is open to all social work majors and brings a social work perspective to university, agency, and community projects, putting students' care and concern for others into action. Pi Delta is our local chapter of the national Phi Alpha Social Work Honor Society and is for selected students committed to excellence in academic scholarship and professional standards. Social Work majors are represented by some of their peers on departmental and university committees, task forces, and councils. Some seek office in NSU's Student Government Association and Union Board.
Feel free to contact me if you have any questions about majoring in social work, the NSU BSW program, or career opportunities in social work. The easiest way to contact me is by email at weinzettler@nsula.edu. The social work department telephone number is 318-357-5493. I would love to hear from you!
Ruth T. Weinzettle, Ph.D., LCSW-BACS, Social Work Department Acting Head
The Field Placement Team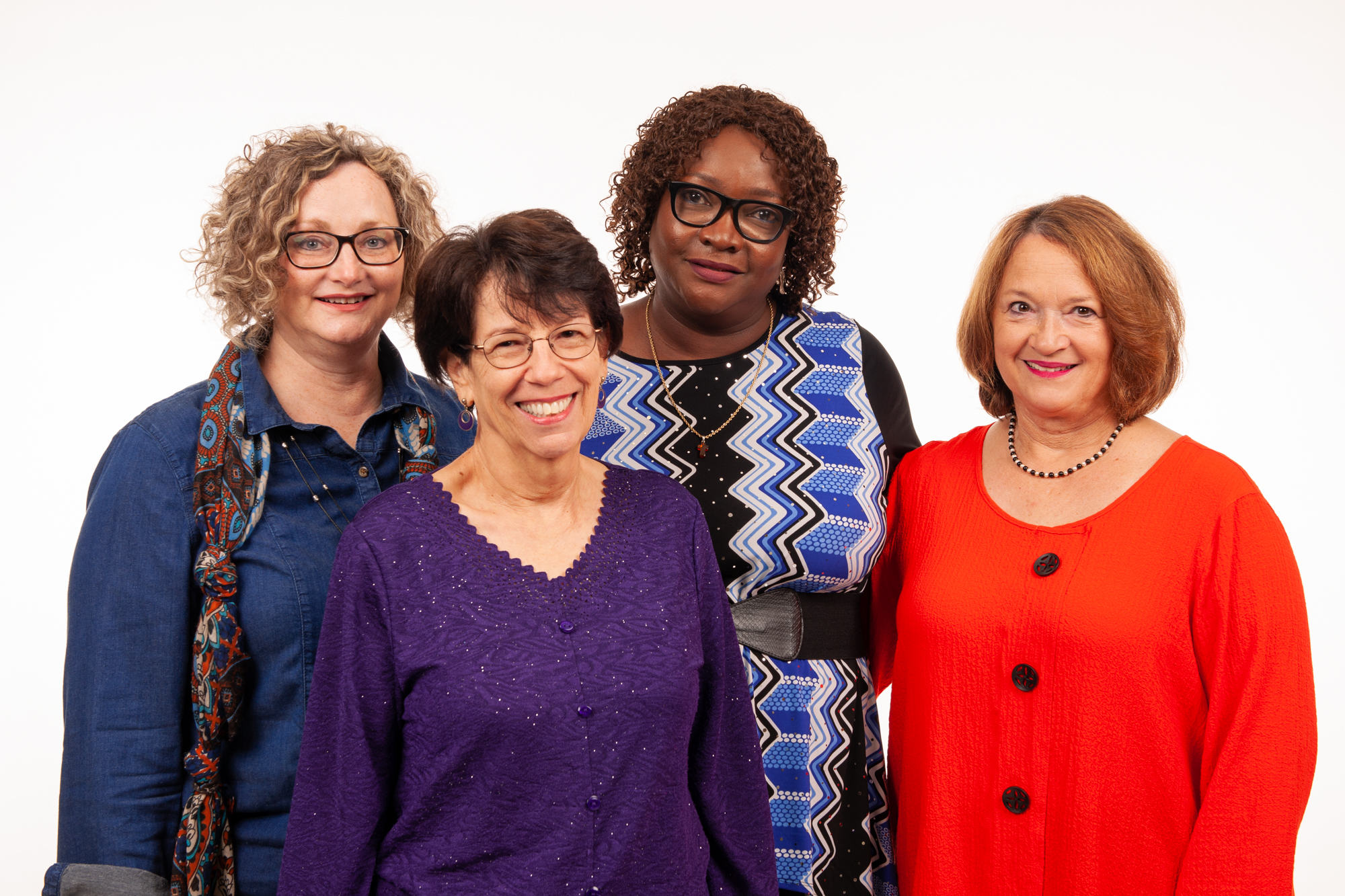 Ruth T. Weinzettle, Ph.D. , LCSW-BACS
Department of Social Work Acting Head
Patricia Clark, LCSW
Director of Field Instruction
Sepora Fisher, MSW, LCSW-BACS
Field Instruction Faculty
Denise Bailey, MSW, LCSW
Field Instruction Faculty
National Recognition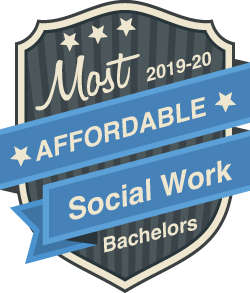 HumanServicesEDU.org Recognizes the Northwestern State University of Louisiana BSW as One of the Most Affordable CSWE-Accredited Bachelor's Programs in the Nation for 2019-20
In a field that's all about advocacy and helping people be their best, HumanServicesEDU.org feels strongly that up-and-coming social workers deserve all the support they can get. As any social worker will tell you, the earlier you can reach someone with the help they need, the better their chances of success.
It's easy to see why we feel it's our duty to step in and offer a little assistance to aspiring social work undergrads looking for accredited BSW programs that are high on quality while still offering affordable tuition rates. At more than $8,000 below the average cost of CSWE-accredited bachelor's programs at public institutions in Louisiana, the NSU Bachelor of Social Work is among the Most Affordable BSW Programs in America for 2019-20!
Follow the link below to hear the recorded Field Orientation given by our Director of Field, Dr. Ruth Weinzettle to students enrolled in field, field instuctors and faculty liaisons.
Social Work Academic Advisors
Alexandria Campus
Dr. Ruth Weinzettle
LCRP Suite 207
weinzettler@nsula.edu
318-484-2184, ext. 134 (Cenla office)
Main Campus
Room 149 Kyser Hall
318-357-5493
Please see your academic advisor for advising, substitution, academic plans, and audit requests.
NSU Social Work Advisory Council
Judge Desiree Dyess
10th Judicial District Court
Senator Gerald Long
Louisiana Senate
LT Colonel (Retired) Charles Lewis
Supervisory Social Worker, U.S. Army, Retired
James Wagley, LCSW-BACS
Owner/CEO, Vanguard Behavioral Health Consultants
Deputy Merry Byers
Head, Community Services Division, Natchitoches Parish Sherriff's Office
Barbara Bailey
Owner, Tour Natchitoches with Barbara
Retired Social Worker
Sandra Wiggins, LCSW-BACS
Director, Insights, Natchitoches Regional Medical Center
Richard Rodgers
Retired, Former Director, Eleventh Judicial District Juvenile Services
Keyerre Chattard (current student)
President, Pi Delta Chapter of Phi Alpha Social Work Honor Society
It is the policy of NSU to accommodate students with disabilities, pursuant to federal law, state law, and the University's commitment to equal educational opportunities. Any student with a disability who needs accommodations, for example in seating placement or in arrangements for examinations, should inform the instructor at the beginning of the course. Students with disabilities are encouraged to contact the Office of Disability Support, which is located in Kyser Hall, Room 239, telephone (318)357-4460 or TTD (318)357-4393.
Denise Bailey, MSW, LMSW
Assistant Professor
Phone:(318) 357-6129
John S. Kyser Hall – 343J
garlandd@nsula.edu
Pat Clark, MSW, LCSW
Associate Professor
Phone:(318) 357-5941
John S. Kyser Hall – 343K
clarkpl@nsula.edu
Andrew Fultz, MSW, LCSW
Instructor
Phone:(318) 357-5002
John S. Kyser Hall – 345K
fultza@nsula.edu
Bessie Jones
Administrative Assistant
Phone:(318) 357-5493
John S. Kyser Hall – 149
jonesb@nsula.edu
Byron McKinney, MSW, LCSW-BACS
Associate Professor
Phone:(318) 357-4167
John S. Kyser Hall – 343I
mckinneyb@nsula.edu
Demarius Payne, MSW, LCSW
Assistant Professor
Phone:(318) 357-6922
John S. Kyser Hall – 345J
payned@nsula.edu
Ruth Weinzettle, Ph.D., LCSW-BACS
Professor, Department Head
Phone:(318) 357-5491
John S. Kyser Hall – 149
weinzettler@nsula.edu