The new Region 6 STEM Center in Alexandria will be hosted by Northwestern State University.
The Northwestern State University CENLA Campus serves the Central Louisiana Region and contributes to the overall education, development, and experiences of students by locally offering support services as well as courses through various delivery methods to include face-to- face, video conferencing, and online delivery, which contribute to the workforce needs of our employers and community.
The academic facility is located within the England Industrial Airpark in Alexandria which is easily accessible to major highways connecting the various parishes of Central Louisiana.
STEM is an approach to learning and development that integrates the areas of science, technology, engineering and mathematics. Through STEM, students develop key skills including problem solving. creativity. critical analysis
The STEM center will provide regional opportunities for PK-16 faculty and students and STEM partners to engage in activities that promote STEM culture and literacy, experiential learning, and prepare a STEM workforce for the future.
The STEM Center will support activities and experiences where faculty and students become immersed in challenging, problem-based learning experiences and engage in scientific inquiry.
The Region 6 STEM Center will build a collaborative, sustainable, infrastructure for STEM that fosters collaborative opportunities that inspire young people to be leaders in science, technology, engineering, and math and to think like scientists, inventors, and entrepreneurs.
Working Together to Promote STEM in Region 6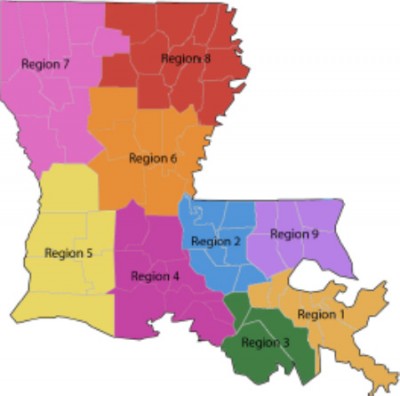 Regional STEM Network Center – Region 6
Northwestern State University – CENLA
Jennifer DePriest, Director
1410 Neel Kearby Blvd.
Alexandria, LA 71303
Phone: 318-484-2184