NSU participates in the State Authorization Reciprocity Agreement (SARA)
Check our map to see where NSU is authorized to offer online courses and online degree programs.
NSU is accredited by the Southern Association of Colleges and Schools Commission on Colleges.
Distance Learning Complaint Process for Out-of-State Students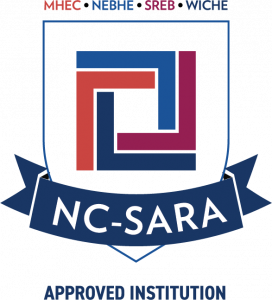 In accordance with Federal Regulations (34 CFR §668.43) for Northwestern State University to offer online courses and programs in states other than Louisiana, the University has to obtain approval/exemption/licensure in each state. The university has to show the U.S. Department of Education that the college has made a "good faith" effort to obtain approval in each state it offers online classes. If you are a current student, live in Louisiana, in the military, or otherwise physically live in another country or in one of the authorized states you can take online courses from Northwestern State University.
Northwestern State University is a member of the National Council for State Authorization Reciprocity Agreement (NC-SARA) which allows the university to offer online programs to residents of states other than Louisiana.  NC-SARA membership, however, does not grant reciprocity or exempt the institution from state professional licensing requirements.  As a result, licensing requirements in Louisiana may not be recognized as sufficient to obtain a license in any other state.
States have varying rules, requirements and regulations that govern online (distance) education offered by out-of-state postsecondary institutions. These rules require higher education institutions that offer distance education to state residents to obtain exemption, approval, authorization, or other certification from the relevant state agencies. Many of these regulations also apply to field experiences (e.g., internships, practicums, clinicals, etc.) in the state.
Click here for more information about Professional Licensure Disclosures