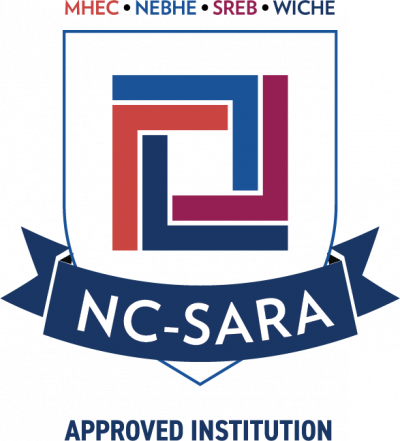 Distance Learning Complaint Process for Out-of-State Students
Northwestern State University strives to resolve student grievances, complaints and concerns in an expeditious, fair and amicable manner.
Students residing outside of the State of Louisiana while attending NSU through electronically delivered classes who would like to resolve a grievance should contact the appropriate NSU office.  However, if an issue cannot be resolved internally, you may file a complaint with your State.
Complaint Process for students from a SARA member state
Northwestern State University participates in the State Authorization Reciprocity Agreement.  Students from other SARA-approved states should refer to the following documents for the appropriate complaint procedure:
Board of Regents' SARA Student Complaint Process
Board of Regents SARA Student Compaint Form
Complaint Process for students from a state that is not a member of SARA
The State Agencies, listed below, provide phone numbers, emails and/or links to state education agencies.
SACS Complaints
Northwestern State University is accredited by the Southern Association of Colleges and Schools (SACS).  Complaints filed against Northwestern State University with SACS must adhere to the following criteria:
The complaint policy only addresses significant, documented, alleged non-compliance with the SACSCOC accreditation standards, policies or procedures.
Complainants are expected to have attempted to resolve the issue through the institution's complaint processes before filing a complaint with SACSCOC.
The SACSCOC complaint process is not intended to be used to involve the Commission in disputes between individuals and member institutions or to cause the Commission to interpose itself as a reviewing authority in individual matters; nor does the policy allow the Commission to seek redress on an individual's behalf.
The primary purpose of the SACSCOC complaint procedure is to acquire valuable information regarding an accredited institution's possible non-compliance with accreditation standards, policies and procedures rather than to resolve individual disputes.
Complaints must be tied to specific standard numbers from The Principles of Accreditation: Foundations for Quality Enhancement.
For more information on how to file a complaint with SACS, click here.
Student Grievance Contact Information for Individual States
Alabama
Alabama Commission on Higher Education
www.ache.state.al.us
(334) 242-1998 (334) 242-0268
Alaska
Alaska Commission on Postsecondary Education
http://akadvantage.alaska.gov/
(907) 465-2962 (907) 465-5316
Arizona
Arizona State Board for Private Postsecondary Education
Student Grievance Procedure
(602) 542-5709 (602) 542-1253
Arkansas
Arkansas Department of Higher Education
Student Grievance Procedure (pdf)
(501) 371-2000
Colorado
Colorado Department of Higher Education
Student Grievance Procedure
(303) 866-2723 (303) 866-4266
Connecticut
Connecticut Board of Regents for Higher Education
www.ctregents.org
(860)947-1801
Delaware
Delaware Department of Education
www.doe.k12.de.us
(302) 735-4000 (302) 739-4654
Florida
Florida Department of Education
Student Grievance Procedure
(850) 245-0505 (850) 245-9667
Idaho
Idaho Board of Education
Student Grievance Procedure
(208) 334-2270 (208) 334-2632
Illinois
Illinois Board of Higher Education
Student Grievance Procedure
(217) 782-2551 (217) 782-8548
Iowa
Iowa College Student Aid Commission
www.iowacollegeaid.gov
(515) 725-3400 (515) 725-3401
Kansas
Board of Regents
Student Grievance Procedure
(785) 296-4917 (785) 296-7052
Kentucky
Kentucky Council on Postsecondary Education
Student Grievance Procedure
(502) 573-1555 (502) 573-1535
Louisiana
Louisiana Board of Regents
Student Grievance Procedure
(225) 342-4253 (225) 342-9318
Maine
Maine Department of Education
www.maine.gov/education
(207) 624-6600 (207) 624-6700
Maryland
Maryland Higher Education Commission
Student Grievance Procedure (pdf)
(410) 260-4500 (800) 974-0203
Massachusetts
Massachusetts Board of Higher Education
Student Grievance Procedure
(617) 994-6950 (617) 727-0955
Michigan
Michigan Department of Energy, Labor & Economic Growth
Student Grievance Procedure
(517) 373-1820 (517) 373-2129
Minnesota
Minnesota Office of Higher Education
Student Grievance Procedure
(651) 642-0567 (651) 642-0675
Mississippi
Mississippi Commission on College Accreditation
www.ihl.state.ms.us/mcca
(601) 432-6198 (601) 432-6225
Missouri
Missouri Department of Higher Education
Student Grievance Procedure (pdf)
(573) 751-2361 (573) 751-6635
Montana
Montana University System, Montana Board of Regents
http://mus.edu/board
(406) 444-6570
Nebraska
Nebraska Coordinating Commission for Postsecondary Education
www.ccpe.state.ne.us/PublicDoc/CCPE
(402) 471-2847 (402) 471-2886
Nevada
Nevada Commission on Postsecondary Education
Student Grievance Procedure
(702) 486-7330 (702) 486-7340
New Hampshire
New Hampshire Postsecondary Education Commission
Student Grievance Procedure
(603) 271-3494
New Jersey
New Jersey Commission of Higher Education
Student Grievance Procedure
(609) 588-3226
New Mexico
New Mexico Higher Education Department
Student Grievance Procedure
(505) 476-8400 (505) 476-8453
North Carolina
North Carolina Community College System, Office of Proprietary School Services
Student Grievance Procedure
(919) 807-7146 (919) 807-7164
North Dakota
North Dakota State Board for Career and Technical Education
www.nd.gov/cte
(701) 328-3180 (701) 328-1255
Ohio
Ohio State Board of Career Colleges and Schools
Student Grievance Procedure
(614) 466-2752 (614) 466-2219
Oklahoma
Oklahoma State Regents for Higher Education
www.okhighered.org
(405) 225-9100
Oklahoma Department of Education – Private and Career Schools Office
Student Grievance Procedure
(503) 947-5600 (503) 378-5156
Pennsylvania
Pennsylvania Department of Education, Division of Program Services
Student Grievance Procedure
(717) 783-6137 (717) 783-6139
Puerto Rico
Puerto Rico Council on Higher Education
http://www.ces.gobierno.pr
(787) 641-7100 (787) 641-2573
South Carolina
South Carolina Commission on Higher Education
Student Grievance Procedure
(803) 737-2260 (803) 737-2297
South Dakota
South Dakota Board of Regents
Student Grievance Procedure
(803) 737-2260 (803) 737-2297
Tennessee
Tennessee Higher Education Commission
http://www.tn.gov/thec
(615) 741-3605 (615) 741-62307
Texas
Texas Higher Education Coordinating Board
Student Complaints
(512) 427-6101
Utah
Utah Division of Consumer Protection
Student Grievance Procedure
(801) 530-6601 (801) 530-6001
Vermont
Vermont State Board of Education
education.vermont.gov/index.htm
(802) 828-3135
Washington
Washington Higher Education Coordinating Board
www.hecb.wa.gov
(360) 753-7869
Washington DC
Washington DC – Education Licensure Commission
http://osse.dc.gov/service/education-licensure-commission-elc
(202) 442-4343 (202) 442-4465
West Virginia
West Virginia Higher Education Policy Commission
http://www.wvhepc.com/
(304) 558-4016
Wisconsin
Wisconsin Educational Approval Board
http://eab.state.wi.us/
(608) 266-1996 (608) 264-8477
Wyoming
Wyoming Department of Education
edu.wyoming.gov
(307) 777-5712