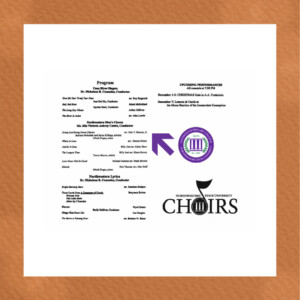 Congratulations Jackson Holoubek!
Congratulations to first-year Scholars' student Jackson Holoubek! He performed beautifully in his solo on "Swing Low / Swing Down Chariot" with the Northwestern Men's Chorus at NSU Choirs Fall Concert on November 16.
If you want to see Jackson in action, you can catch him (and other Scholars' students) performing in this year's Christmas Gala, running December 1-3.