Online Degree Programs
NSU participates in the Louisiana Transfer Degree Program, making it easier than ever to transfer credits from your associate degree into one of our many online bachelor's degree programs.  NSU is also a proud supporter of the Southern Regional Education Board's Electronic Campus which is a comprehensive source of information about higher education opportunities in the South.
Northwestern State University is accredited by the commission on Colleges of the Southern Association of Colleges and Schools to award associate, baccalaureate, master's, specialist's, and doctorate degrees. It is a member in good standing of the Association of American Colleges and also of the American Association of Colleges for Teacher Education.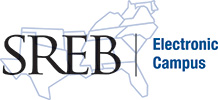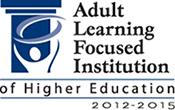 NOTICE: Northwestern State University is not regulated in Texas under Chapter 132 of the Texas Education Code.